When you are searching the internet, how often do you go to page 2 or 3 on the results list? I almost never go past page one, and I don't think I'm alone. So how do you get your business's website on the first page or even at the very top of search results? The answer is the art and science of Search Engine Optimization, or SEO for short. Here's a few tips to improve your shot at being #1, give them a try and see a difference in your monthly organic (SEO) traffic!
Keywords
If you ask any SEO expert or web designer they will tell you that keywords on your site are one of the best ways to improve your spot on any search engine result list. Keywords include any text that is able to be read by the mysterious "google bots". These bots crawl on web pages and pick out content so you get the most relevant results when you search. Having accurate information on your web pages is critical to being found by the average Bing or Google user.
Pro Tip: Avoid keyword stuffing. These bots are no dummies, if you are advertising a car wash business and every other word on your site is either car, wash, or car wash, they know what you're up to. Keep it conversational while still getting relevant keywords into your featured text.
2. Headings
Headings are the titles on your site, like keywords these hold a lot of power when it comes to optimizing your search engine position. Make sure you are making the most of your headings – this is what website visitors are going to see first, after all. Include your company name and major page descriptors in your page or section headers. Good headings increase your chances of being seen on search engines and help your site visitors find the information they need quickly to avoid frustration.
3. Responsive design
We've all been there, trying to visit a website on your mobile device and having to scroll back and forth in order to find the information you need. It's 2017 people! The average person is going to be on their phone anyway, make sure that your site is mobile friendly. The site crawlers can tell if your site only has a desktop version, when they see this they automatically take you out of the top search results because they know it is annoying for consumers.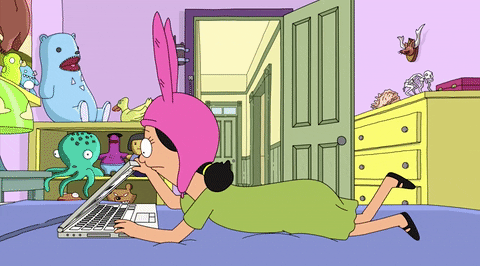 4. Links
Linking in and out of your site is a great way to improve your SEO. What does that mean? You can link from one page on your site to another, this is building connections within your site, something Google likes to see. You can also link to other sites, maybe link to your client's pages, and encourage them to link to yours, this mutual linking is beneficial for everyone. Another way to incorporate links on your site is to link out to your social media pages, that's what they are there for, right? This can draw your website viewers to your facebook page and vice versa, that way you can get more likes and a better position on the results page.
Pro Tip: In general, when it comes to backlinks, Google rewards quality over quantity. It's better to have 5 quality backlinks from websites with high domain authority than to have 50 low quality backlinks from websites with low domain authorities. Websites like Facebook have a high domain authority whereas a website that was built last week is likely to have a lower domain authority.
5. Correct info across search engines
Have you heard of NAP? No, not the thing we are all begging for come 3:00pm – it stands for Name, Address, Phone number. This is the information listed on search engines when someone types in your business name. If the information is not correct or the same across all search engines it can hurt your chances of being seen by Googlers. Make sure that when you search your business the right info comes up, if not, fix it fast! These bots can see when the information is not correct and only the businesses with accurate NAP profiles will end up on Page 1.
CMG has a service called business power listings, we clear up any issues with your NAP listing across all search engines, this is a simple way to improve your search engine position and generate new customers monthly!
6. Site speed
Is there anything worse than a slow loading webpage? Well, yes, but it is really frustrating especially if you are trying to get information quickly. The site crawlers know what people like and dislike, and that includes slow site speed. One way to improve your site speed would be to compress any large images on your site. By compressing your pictures down to a more manageable size, you can still have that amazing image quality you want while increasing your download speed dramatically.
7. Changing content
2010 seems like yesterday, but in reality that was 7 years ago! So having content from then or from even before on your site is not a great way to get the attention of these bots. Google loves new content, so change up your site yearly at the least, update your information, switch out old pictures for new ones, anything to keep your site fresh. An updated site will not only appeal to customers, but it will likely get you closer to that #1 spot on the search results list.
Search engine optimization is a tricky game and there are countless ways to optimize your site to be more visible and show up in search results. These are just a few strategies to get on Google's good side and increase your organic traffic.
Want to know how your website is performing? Need help doing some hardcore SEO? Let us audit your website and discover opportunities for you to capture your fair share of Google's search space. Contact us today.